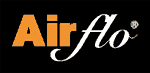 Air-Flo
Airflow Dump Bodies- Air-Flo's mission is to provide the best designed and finest built truck equipment through the support of our outstanding and knowledgeable personnel. Air-Flo will consistently meet and exceed all of our dealer's expectations, to be the very best supplier of product and service to our dealer partners.
Founded in the 1940's by three brothers looking for a better way to harvest onions, the brothers developed and patented a mechanical harvester. Their unique design used the principle of "air flow" to operate the harvester. This design changed the way onions were harvested, and although Air-Flo no longer builds harvesters, that same basic design is still in used today.
In the 1960's, Air-Flo moved into the manufacturing of truck equipment with the introduction of ice control spreaders. By the 1980's, Air-Flo added dump truck bodies and the now very popular Flo N' Dump multi-purpose dump body to their growing line of truck equipment.
Air-Flo's growth and success are attributed to the company's manufacturing objectives that the original founders developed. The focus on innovative design, quality construction, and competitive pricing has served the company will in the past and continues to do so.